Social Responsibility and Public Health
Healthier. Closer.
---

Social responsibility programme created in 2016 and promoted by CND, with the objective of creating a positive impact on communities, taking advantage of the human and logistical resources of "Maxi" and the technical capacity inherent to the "Farmácia Popular" shop network, both belonging to the Group's participated company CND.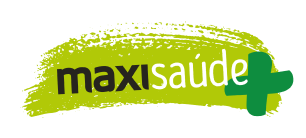 The "MaxiSaúde" programme operates in underprivileged communities in the areas of influence of the "Maxi" shops, carrying out preventive actions, counselling, screening and treatment of diseases, in addition to information and awareness-raising actions regarding eating and hygiene habits, seeking to contribute to an improvement in the quality of life of the targeted populations.
The main themes of "MaxiSaúde" are malaria - the main cause of death in Angola -, diabetes, cardiovascular diseases, oral health and healthy eating, and it is developed with the support of volunteer employees of the company CND, with other entities as partners.
This programme has been suspended since 2020 due to the pandemic situation that has arisen.
Scope of Action
Public Health
Information
Social Responsibility
Beneficiaries
Disadvantaged Angolan communities
Partners
Sectors/Companies involved
Distribution Sector in Angola.
People impacted
25000
---
since 2016
Sustainable Development Goals
MaxiSaúde Programme's contribution

Good Health and Well-Being
Ensuring access to quality health and promoting well-being for all, at all ages.

Reduce Inequalities
Reduce inequalities within and between countries.
Other Projects with Impact