Qualification and Youth Employment
Teach a man to fish and you will be feeding him for a lifetime.
---

Created in 2013, Fazer Pescar is an initiative that aims to provide opportunities for young people, training them to autonomously be a fundamental part in the development of the communities where they are located.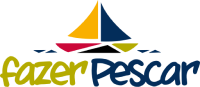 Taking advantage of the means and instruments focused on the training and professional development of the employees of the various companies in which the Teixeira Duarte Group has a stake, Fazer Pescar is a 3-month educational programme that includes a component of social integration, integration in the company and integration at work.
Attendance is free of charge and trainees benefit from daily meals, daily transport allowance, personal accident insurance, uniforms and clothes for individual use, school material and regular medical supervision.
At the end of the course, trainees with a positive evaluation are integrated into companies of the Teixeira Duarte Group in Angola.
Scope of Action
Youth Employment
Professional Qualification
Social Responsibility
Beneficiaries
Young people living in social deprivation
Sectors/Companies involved
All sectors operating in Angola.
Editions Held
17
---
since 2013
Young People Professionally Integrated
520
---
since 2013
Sustainable Development Goals
Fazer Pescar Programme's contribution

Quality Education
Ensure access to quality and equitable inclusive education and promote lifelong learning opportunities for all.

Decent Work and Economic Growth
Promoting inclusive and sustainable economic growth, full and productive employment, and decent work for all.
Other Projects with Impact