Together we develop Angola
---

A Programme created in 2012 that establishes partnerships with producers, with the aim of developing national production and making the best national agricultural products accessible to the entire population.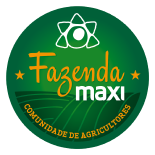 "Fazenda Maxi" was created with the objective of reducing the difficulties faced by CND's food retail business in obtaining quality agricultural and livestock products, at prices accessible to all, in a consistent and sustainable manner, taking advantage of its means and instruments focused on the training and professional development of workers directly and indirectly linked to this activity.
The programme guarantees the disposal of products to Maxi shops, collecting and transporting them, while also providing technical advice throughout the production process and specialised training actions aimed at improving the quality and regularity of their production. The savings obtained by reducing the distribution chain are passed on to the final customer.
Within the scope of this programme, CND guarantees the technical follow-up of the producers, procurement, logistics and Quality and Food Safety of the products, allocating it a fleet of refrigerated vehicles with a capacity for 8 tonnes, specially developed transport boxes and operational support from its central structure, including the company's modern distribution centre located in Morro Bento.
Scope of Action
Employability
Inclusive economy
Quality and Food Safety
Professional Qualification
Responsible practices in the value chain
Beneficiaries
Agricultural producers, with emphasis on small and medium-sized ones.
General consumers.
Sectors/Companies involved
Distribution Sector in Angola.
Tonnes purchased
5260
---
in 2022 (+46% vs. 2021)
Representativeness
85%
---
of the volume of the Fruit & Vegetable category in "Maxi" shops.
Employment
4500
---
permanent and seasonal jobs on average per year
Variety
40
---
different products produced.
Positive impact on national production
Transfer of knowledge and know-how;
Strengthening the technical capacities of producers to move towards more sustainable production patterns;
Professional development of small agricultural entrepreneurs;
Job creation and consequent promotion of the settlement of people in rural areas;
More diversified and high quality domestic product offer.
Sustainable Development Goals
Fazenda Maxi Programme contribution

No Poverty
Eradicate poverty, in all its forms, everywhere.
Zero Hunger
Eradicate hunger, achieve food security, improve nutrition and promote sustainable agriculture.

Decent Work and Economic Growth
Promoting inclusive and sustainable economic growth, full and productive employment and decent work for all.

Industry, Innovation and Infrastructure
Build resilient infrastructures, promote inclusive industrialization and foster innovation.

Reducing Inequalities
Reduce inequalities within and between countries.

Responsible Consumption and Production
Ensure sustainable consumption and production patterns.
Other Projects with Impact